Quality assurance
Through the quality assurance plan of each link, cultivate the subjective consciousness of production personnel. We are always ready to keep the spirit of manufacturing at the forefront.
Quality policy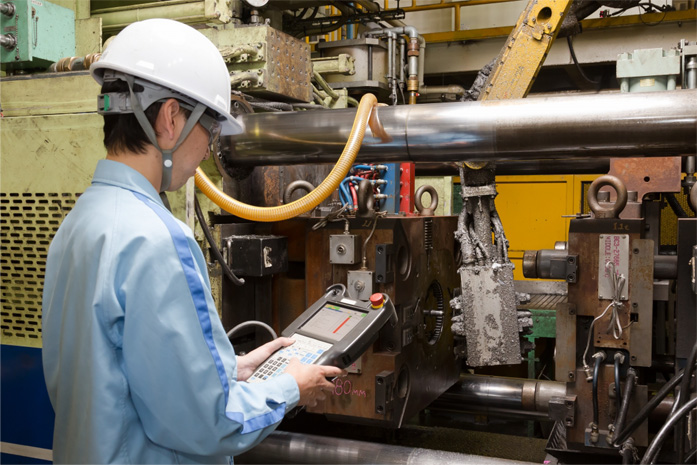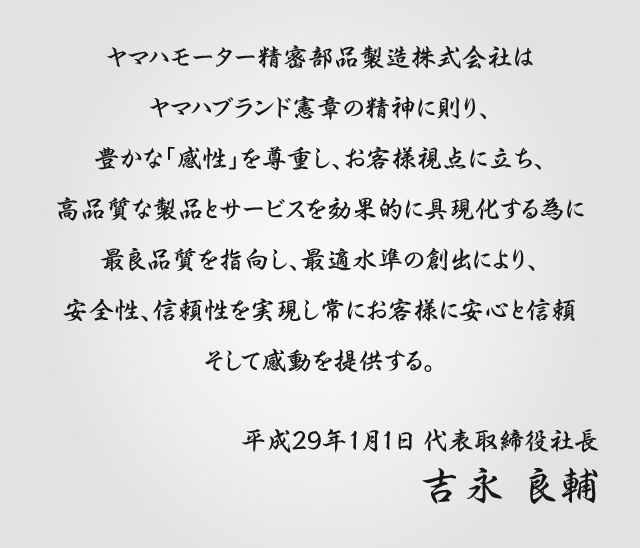 Quality assurance system
The company's unique detection system has rich knowledge of casting and forging products, including gear special measuring equipment, which can meet the high reliability of products.
High precision measurement with CMM
In 3D measurement, a probe with the function of contour shape measurement is used. It supports complex shape measurement, such as checking the consistency between contour drawing and engineering drawing, which cannot be measured by conventional CMM.
In addition, fast measurement can be achieved by installing three probe replacement stations and using modular clamps. In addition, many precision measuring machines are provided, such as roundness measuring machine with full automatic function.
Measurement of specific products, e.g. gear tester / unbalance tester
A special measuring machine is needed to ensure the accuracy of gears.
The company makes full use of four gear testing machines to ensure the accuracy of all gears, such as measuring pitch, tooth runout, internal teeth, strong gear profile, tooth mark, etc.
In addition, it is also possible to measure the balance of clutch and gear, so it can also correspond to the rotating objects required for tight balance.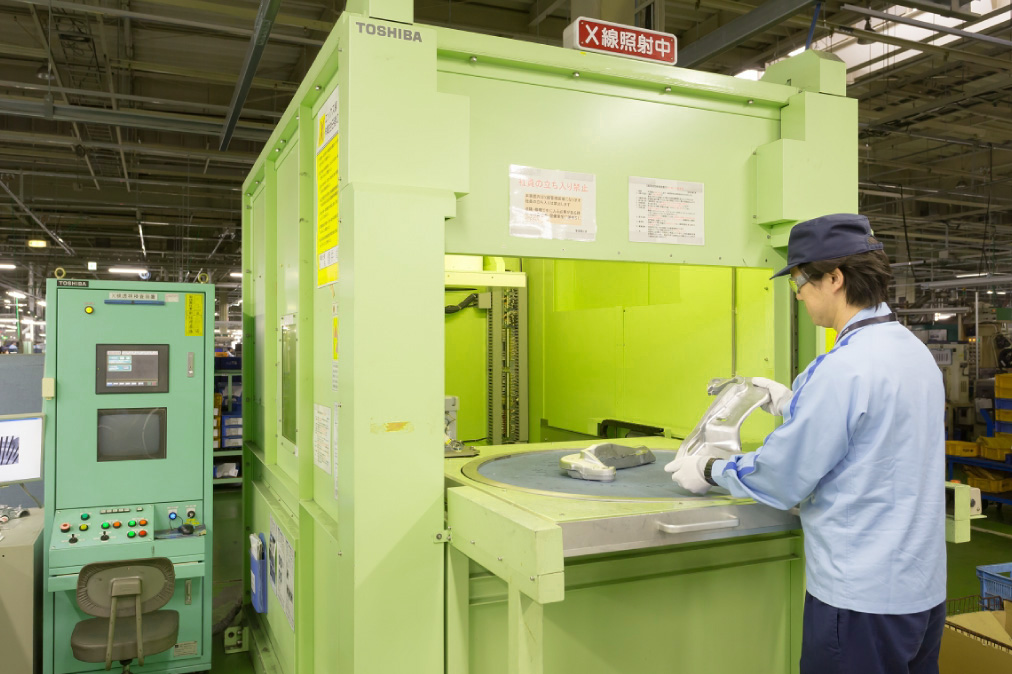 An invisible place. X-ray fluoroscopy device
Through X-ray fluoroscopy device, magnetic flaw detection test and so on, the external and internal defects of the product are guaranteed.
In the aluminum casting, it is a problem to have cavities, but in the production preparation stage, the position and size of the cavities are checked by X-ray fluorescence mirror, and the products with few cavities are manufactured.
In addition, we used CT scan for more accurate internal defect inspection.
Observe components, hardness and metal structure through material analysis
The company can analyze materials, such as material composition, hardness and metal structure observation.
In mass production, we guarantee the required material quality, such as using emission spectrometer to ensure the component quality of aluminum casting and the hardness confirmation after heat treatment. In case of problems, we will use metallographic microscope and stereomicroscope to study the macro / micro structure, and study and implement the best solution.
Strength safety components are also available. Amsler strength test
Using the Amsler tester, perform destructive and tensile tests on parts. You can work with parts that have strength properties, such as strength safety parts.
ISO acquisition status
| Year number | Shenzhen Gu Teng technology Co., Ltd. |
| --- | --- |
| 2000 Year | ISO9002 Certification |
| 2001 Year | ISO9001 Certification |
| 2002 Year | ISO9001 Certification |
| 2003 Year | ISO9001 Certification/ISO14001 Certification |
| 2004 Year | ISO14001 Certification |
| 2011 Year | ISO14001 Certification |
| 2015 Year | ISO14001 Certification |
Work at each site
We do our best to ensure high quality according to the production projects and site characteristics of each business site. Here are some examples of our efforts.
Traceability system
A traceability system has been introduced to all production lines. Move the work to the waste storage area every two hours and check the quality accuracy according to the instructions.
All staff, every day, test strength
The last bastion of quality management, delivery inspection. In order to maintain the inspection ability of the person in charge, tests are carried out every day.
Five step repetitive Education
As a training system for assembly workers to support the quality of assembly products, we have carried out five steps of work training related to inspection. Eliminate habits and relax.
Our most popular products