Flow of production
Whether it's a part or a complete product. With the unique speed and high quality of the consistent system, to meet the needs of customers.
Quality of each production link
The idea of "want to do something like this" will become our energy. We take the common goal with customers as our goal, and undertake high-quality production in all processes.
Step.1

Consultation and appraisal

If you are interested in casting and forging products, please contact us for any information from individual projects to units. I'll quote you.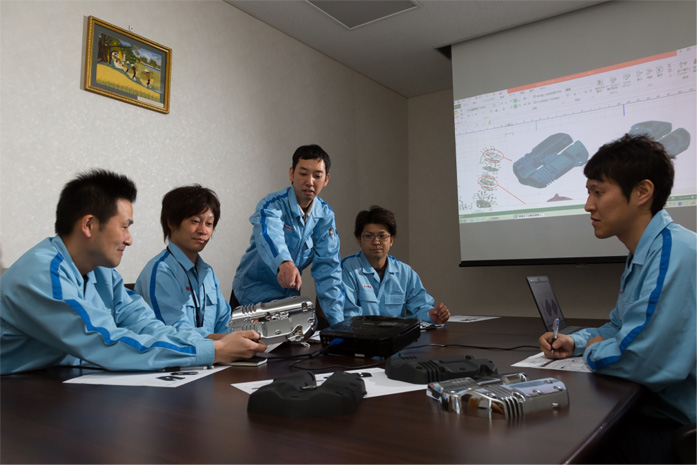 Step.2

Joint activities

When we combine manufacturing requirements with the required products, we will make the product image concrete. We also work together to reduce costs.

Step.3

Design (material, engineering)

3D data your company and the combined product image. We conduct CAE analysis and quickly judge the feasibility.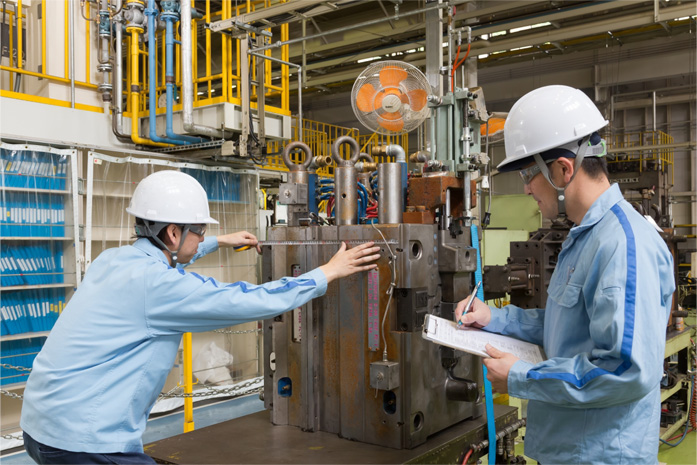 Step.4

Mould manufacturing

In order to provide high-precision products, rich experience and technology are used. Make high quality mould and fixture.

Step.5

Proofing

Before mass production, thorough inspection shall be conducted through casting test and processing test. We also build quality.

Step.6

Batch production

Follow the above steps to make QCD fully meet the mass production transfer. QC department is also set up after mass production transfer to implement quality management.
Our most popular products